Service of Volunteer West Island
CARING PAWS ANIMAL THERAPY is a service of Volunteer West Island (VWI), a provincial non-profit organization located in Ste. Anne de Bellevue, Quebec.  Our certified therapy teams, consisting of a volunteer-member and his or her therapy dog or cat, visit hospitals, retire-ment residences long-term care facilities, adult day centres, community living centres, women's shelters, colleges and universities. Our child-certified teams visit these facilities as well as working in our reading program in schools, libraries and other children's centres.
The Steering Committee is composed of the following members:
Team Leaders:
Barbara Paul – West Island
Sally Bochner – Montreal
Children's Coordinator:
CPAT Steering Committee Responsibilities:
Monitors and reviews CPAT guidelines
Controls and resolves conflicts and differences of opinion
Reviews yearly objectives and priorities
Oversees and reviews finances
Maintains volunteer lists and membership eligibilities and requirement
Considers and evaluates risk management strategies
Steering Committee Members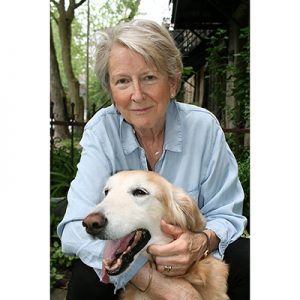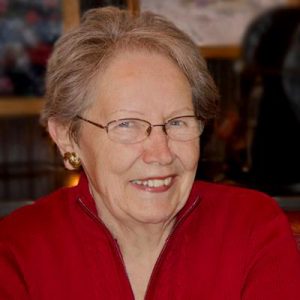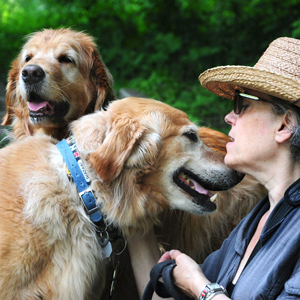 Sally Bochner
Dog: Willy
Team Leader for Greater Montreal
Since February 2014
Barbara Paul
Founder and Team Leader for the West Island.
Since 2004
Rhonda Amsel
Dogs: Ozzie and Wilson
Responsibilities: Children's program Coordinator – schools and libraries and children's hospitals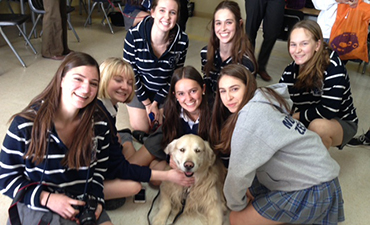 The mission of Caring Paws Animal Therapy is to develop, promote and offer animal-assisted therapy using dogs and cats to contribute to improving the health and quality of life of individuals of all ages and conditions.